Surface drives propulsion system for boats
The SDS Surface Drive System, specifically designed for planning hulls over 45 knots, was created in 1993 by M. Paul Bezzi, founder of FRANCE HELICES.
SDS Surface Drive System is a complete package surface drives and surface propellers for vessels.
M. Paul Bezzi was born in France in 1950, of Italian parents. His uncle was the founder of ATELIERS MECANIQUES in Cannes/FRANCE well known and specialized in naval engines and gear boxes until 1990' from where he used to spend his time and where he started is career, after being graduated in mechanical engineering.
M. Bezzi's passion for mechanics, for underwater ship propulsion, and speed pushed him to create FRANCE HELICES company in 1977.
Being an Inshore and Offshore Champion in the 1980s, this experience led him to design and develop his own high efficiency surface propellers generation in the 1980's.
In 1986 he started AMERICAN DRIVES company in FRANCE and developed the surface drives market, unknown at this time in Europe and Turkey.
In 1993, Mr. Bezzi's created his own range of Surface Drives, with his experience of high speed competitions and his mechanical background he designed a high performance, heavy duty and easy to maintain surface drive system… The Surface Drive Sytem SDS was born.
The next big step was made in 2006 when the automatic trim control management was created for MTU ENGINE.
As part of its ongoing improvement, our R&D department has been constantly adapting SDS drive system for 30 years by combining ultimate technologies and the latest engines to achieve high performance and reliability.
Since 2016, FRANCE HELICES has been labeled «Entreprise du Patrimoine Vivant» (EPV) a mark of recognition of excellence in French manufacturing. EPV
In 2021, FRANCE HELICES has been awarded for the "best surface drive supplier"
In 2023, the SDS surface drives system celebrate its 30rd anniversary.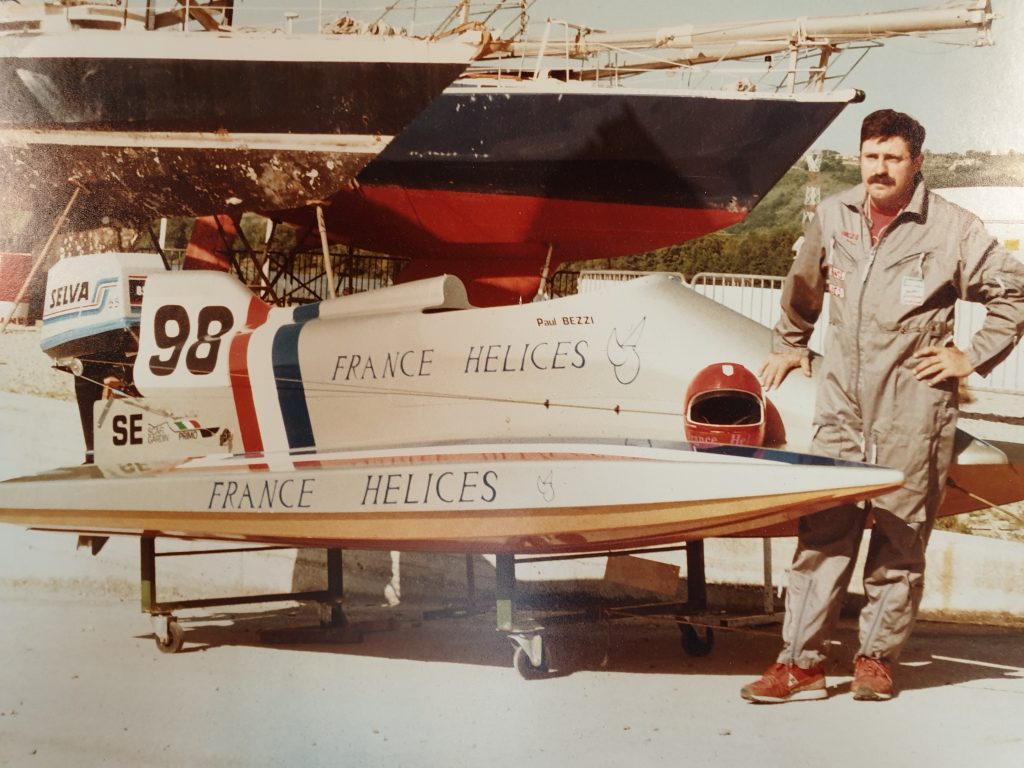 Contact us for your SDS surface drives and propellers for boats.